SKATER CHIIKAWA Light Meal Lunch Box
SKATER CHIIKAWA轻盈午餐盒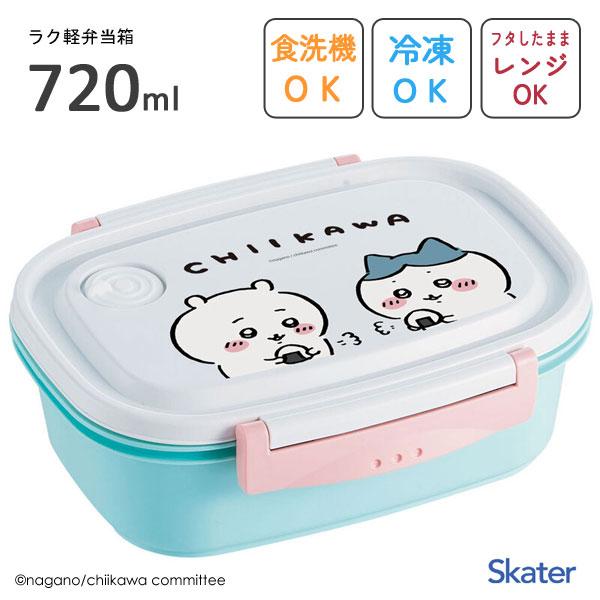 A simple one-stage lunch box that is light and easy to use.
The simple design makes it convenient as a food storage container.

Ultra-light and easy lunch box
After you've finished eating, it's light and easy to carry
Made of durable, long-lasting lightweight plastic
Fill your lunch box and
freeze it as it is Microwave heating OK with the lid on (with air valve)
Dishwasher safe,
juice resistant Lid with packing.
Comes with a partition plate for easy packing.

Made in Japan

L Size: Width 176 x Depth 140 x Height 64mm
Capacity: 720ml

[Quality Display]
Lid/Body/Partition/Fixture: Polypropylene
Packing/Air Valve: Silicone Rubber
[Heat Resistant Temperature]
-20 to 140 degrees
* Direct fire・I cannot use it for an oven grill.